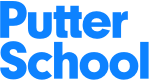 Course details
Who can come?
Creative teenagers from grade 9 - 12.
We recommend that students start Putter School at the beginning of Grade 9, but Grade 10, 11 and 12 students will also find the course empowering.
Where?
Independently on the Rondebosch Boys' High School campus.
When?
Once a week during term-time (Tues, Wed or Thur).
16:00 - 18:00
Classes are on Tuesdays, Wednesdays and Thursdays. Students choose which one of these days to attend Putter School for the year. Choice of day is on a first come first served basis. There are no classes during National Department of Education school holidays.
How much?
R1,300 a month
R15,600 a year
Minimum enrolment is for a year, with the option to continue until the end of matric. Basic materials are included in the fee.
What do you love making? The best way to build a solid future for yourself is to identify and develop your creative strengths when you're still young. At Putter School you'll be exposed to a wide range of creative activities to help you discover what you really want to do with your life.
Payment options
Settle annual fee in one payment
R14,060 per year
10% Discount
Total yearly fee must be paid by:
1 February
Settle annual fee termly
R3,385 per term
5% Discount = R14,840 per year
Termly installment to be paid by:
1 February / 1 April / 1 July / 1 October
Settle annual fee monthly
R1,300 per month
R15,600 per year
Monthly installment to be paid by:
The 3rd of each month
*The annual amounts quoted here include the deposit
Secure a place with a deposit.
Entrance to Putter School is limited and on a first come first served basis. The only way to ensure a place is to pay a non-refundable deposit of R1,235. The deposit will be subtracted from the total amount owing. Please contact Andrew at andrewputter@gmail.com for more information, including banking details.